Where Activism Meets Scholarship
The Department of Women and Gender Studies examines the power relationships between gender formations and political economies, cultural productions and embodiments. Understanding gender as co-constituted with race, class, sexuality and nation, the department deploys an interdisciplinary and transnational methodology to build feminist archives, conversations and tools for social justice.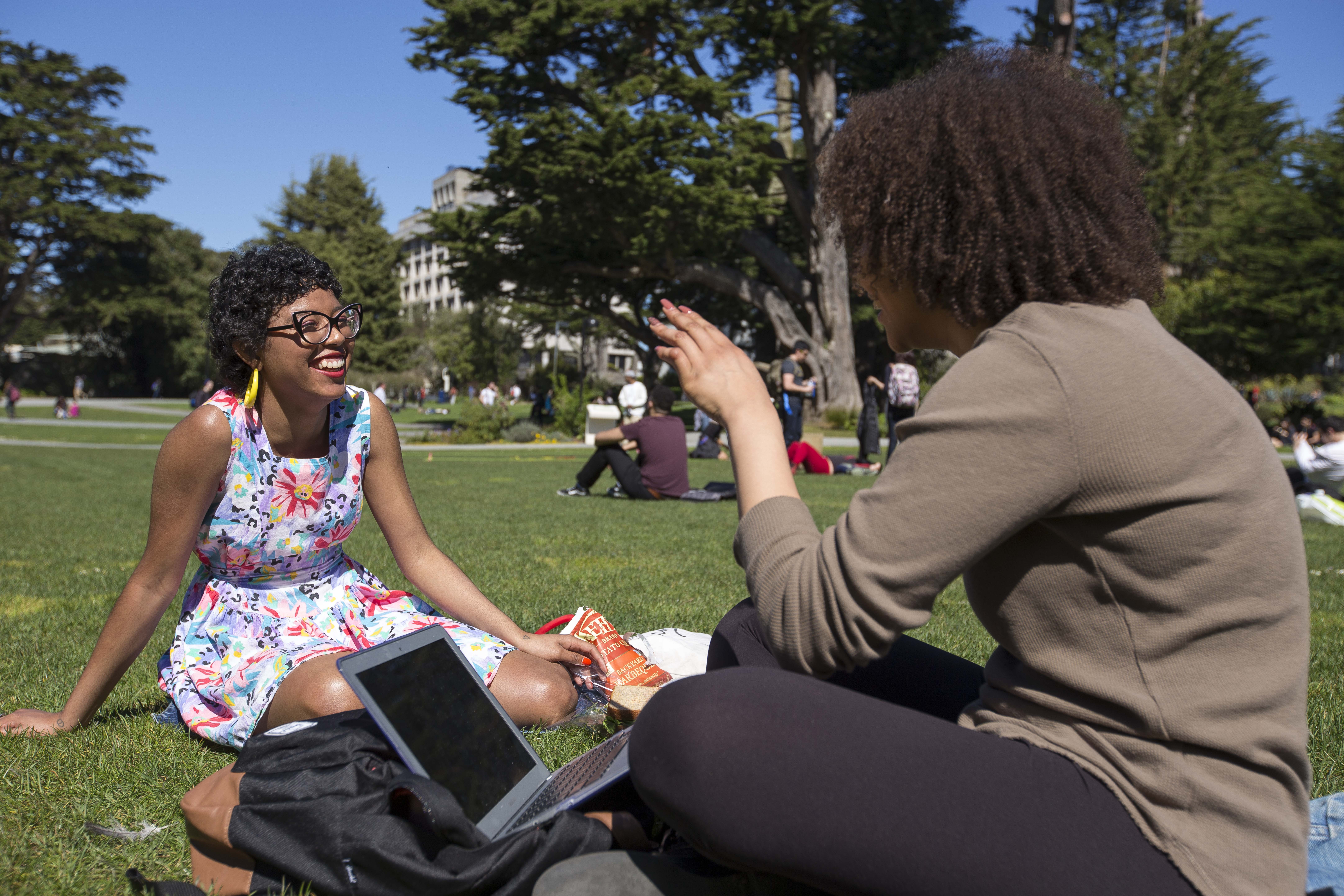 Our students engage in challenging academics, work closely with professors and lead community initiatives.
Why Women and Gender Studies at San Francisco State?
San Francisco State University has offered classes relating to women's studies since 1971. In 1976 the Department of Women and Gender Studies was founded, becoming one of the first such departments in the United States. Learn more about our department.
We encourage intellectual collaborations within the department, as well as across the profession, and also support applications for internal and external funding to support research productivity. Learn about our WGS Emergency Scholarship.
Faculty typically teach three courses per semester, maintain an active research and publishing profile, and advise undergraduate and graduate students in the department. Meet our faculty or find advising.